In Stock
Egodrift Freestyle RC Motor Madness SP2407 / 2450KV
EGODRIFT Madness SP2407 fpv racing and freestyle motors with 2450kV. Aimed at bringing you crazy power to drive 5-6 inch propellers on 4-6S.

The name says it all: Lift up and hang loose with the EGODRIFT Madness motors from our Sonic Pro motors series. Featuring a big 24x7mm stator, packing enough power to drive large and heavy 5 inch, or 6 inch props on 4S and 5S.
The motor comes rated at 2450kV for a good balance of torque and top end speed.
Flight characteristics: Snappy and fast responding with a great amount of punch and a very linear thrust curve for precision freestyle. Super smooth operation and good flight times due to the motor's big amount of power.
What is the box?
1 x Madness SP2407/2450kv
1 x Anodized Aluminium M5 nylock nut
4 x M3x6mm steel screws, black
4 x M3x8mm steel screws, black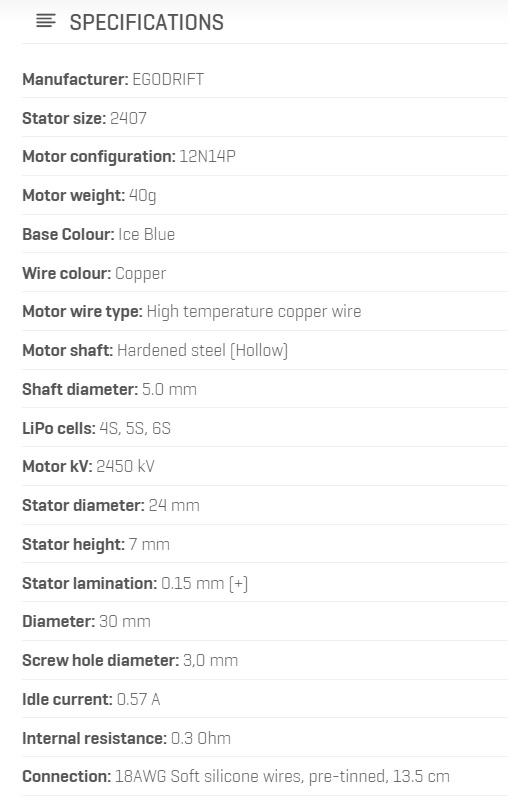 Product Code: Madness SP2407 / 2450KV